History
In 1958, Munkplast AB started producing NABBI beads in Munka Ljungby, Sweden; then, the material was PVC. In the early 1990s, production was moved to Uppsala, and the material was replaced with Polyethylene (PE), which was considered the most environmentally friendly alternative at that time.
Sustainable and locally produced
Now, 30 years later, we are changing our manufacturing methods to produce the same classic beads and pegboards with the bio-based material Biodolomer.
NABBI BioBeads counteracts global warming by using Biodolomer, a material produced in Sweden and based on raw materials produced from renewable sources such as rye, wheat, barley, vegetable oil, calcium carbonate, and lactic acid, which is added to biodegradable polyester to become a compostable polymer.
The material Biodolomer used for the beads and pegboards is the same raw material used to produce compostable carrier bags. The material manufacturer has had an LCA (EURO life, life cycle analysis) performed for this purpose.
This life cycle analysis shows that the material has a lower environmental impact than paper regarding global warming (GWP) and the CO2 impact on the atmosphere.
Global warming potential (GWP)¹


¹LCA for Biodolomer® within EU LIFE15 ENV/SE/000315
Non-toxic and safe products
NABBI BioBeads are manufactured and packaged in our factory in Uppsala. The beads and pegboards are free of phthalates, PBA, and other additives. Our products are CE-certified and meet the EU Toy Directive (EN-71) and the Procurement Authority's sustainability criteria for toys and hobby materials (Non-Toxic Preschool). EU Toy Directive (EN 71) and the Swedish requirements for a Non-toxic Preschool.
The product is recommended for 5 years and up.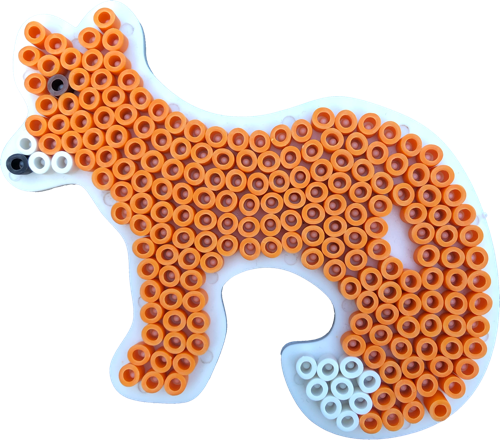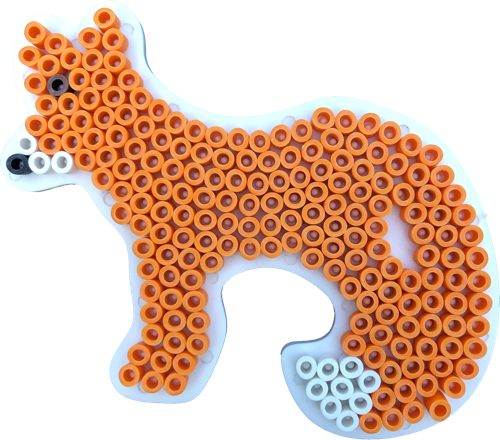 Arts & Crafts for the whole family
In addition to the fact that the beads have a positive impact on the environment, they also contribute to a positive development in children. Beading stimulates creativity, imagination, and develops fine motor skills.
BioBeads can be ironed with a hot iron or glued together with hobby glue. When ironing, which should be performed by an adult, suitable reusable non-stick silicone baking paper is used between the iron and the beads. Set the iron on high heat and move it in a circular motion until the beads melt together.
The pearls can be used for more than classic bead crafts. Together with hobby glue, steel wire, pipe cleaner, sewing thread, or fishing line, it is only the imagination that sets the limits. Pen stands, earrings, or necklaces are some examples of what beads can be used for.