On the hunt for an arts and crafts challenge which will also make an impressive interior design feature? Look no further!
Fuse beads do not need to make one-dimensional artworks. This 3D deer trophy made of NABBI BioBeads will brighten your day with its warm tones.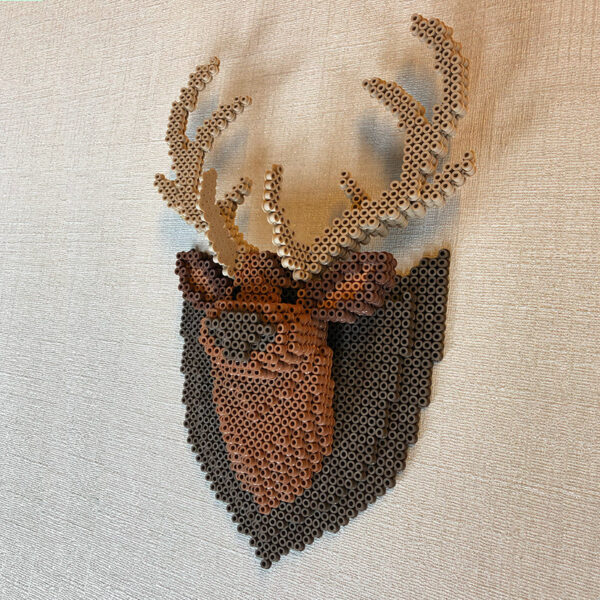 The deer consists of 16 different pieces. Bead and iron each piece individually. Let cool before assembling, using glue.
Download the pattern here: NABBI BioBeads Deer Pattern
Assemble the deer numerically; start with placing number 1 at the bottom and finish with the forward-facing horn pieces in number 16.
Click here to view a video demonstrating how the different pieces should be positioned.
Print out the pattern to start making your own fuse bead deer trophy. Enjoy!